Emergency details printout
Why?
Be prepared. Having good plans can save a life!
Pictorial symbols ("emojis") to visually locate info fast
These guided questions that can give you new preparation tips that you haven't considered.
Example
NOTE: Mine is in Finnish, but English and other languages available.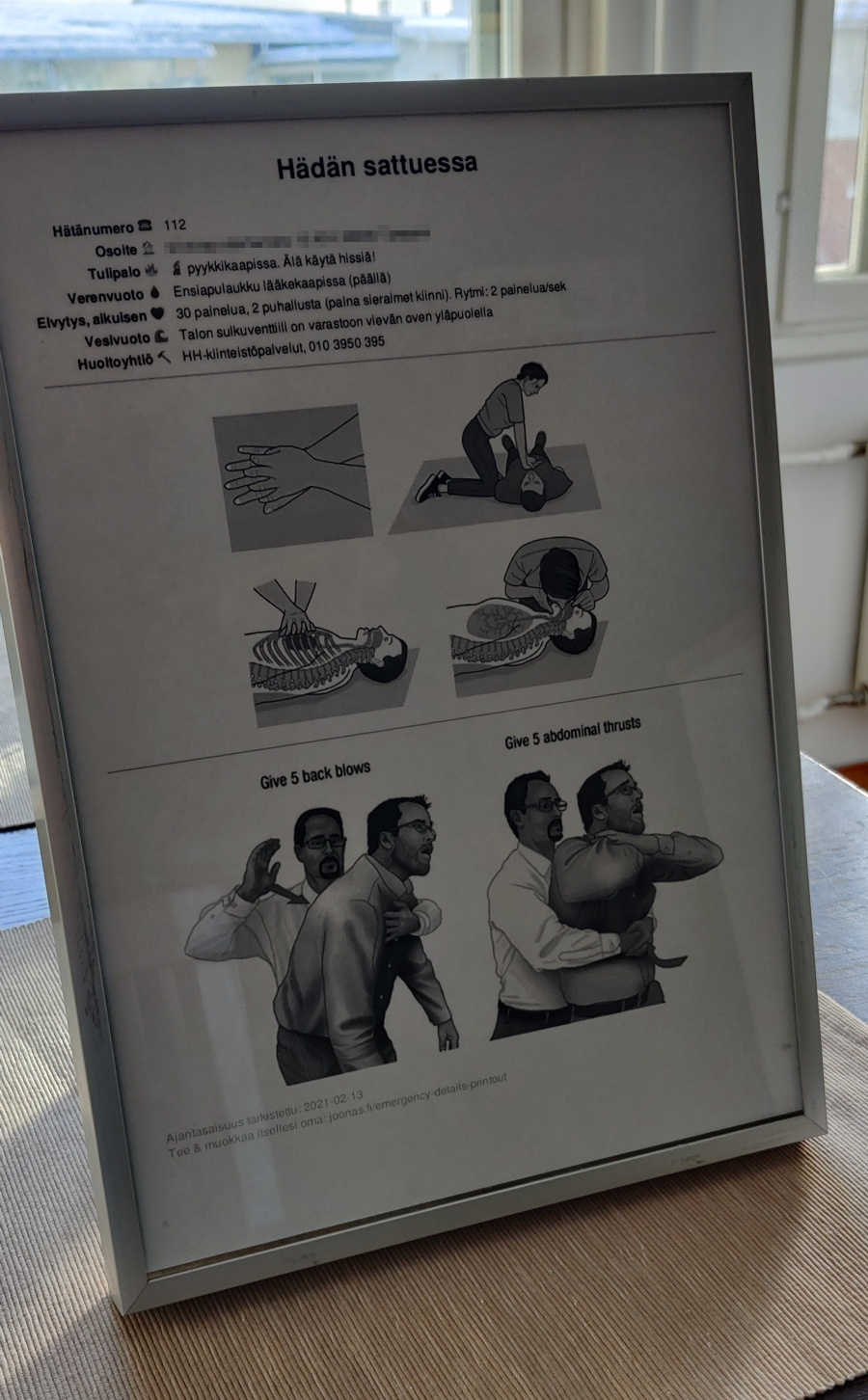 Make one for yourself!
You can leave any field blank to skip displaying that row.

Privacy: we don't log these details, but if you don't feel comfortable entering personal details (like address), use a single space to leave field empty and fill it manually after printing. (Without the space the row will not be printed at all)

Problems, enhancement ideas: report issue here